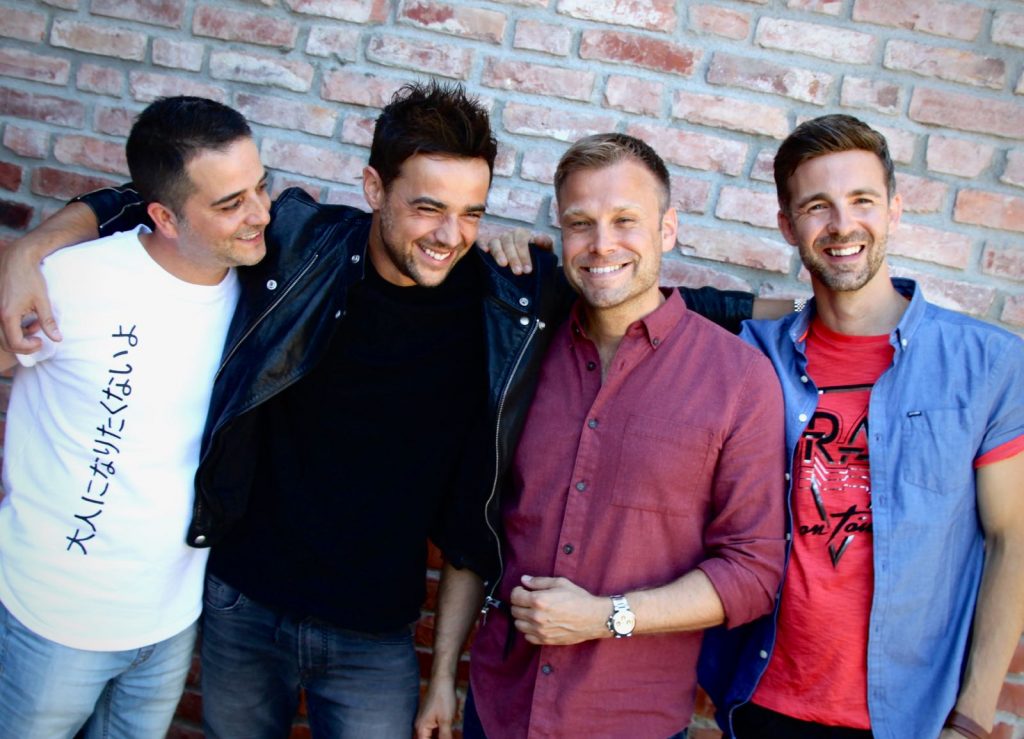 A1 Celebrates 20th Year Anniversary via Reunion Tour!
The much-awaited reunion of well-loved 90s band A1 is finally happening! This time, fans will surely be thrilled as Paul Marazzi joins his original band mates Ben Adams, Mark Read, and Christian Ingebrigtsen for the British-Norwegian band's 20th Anniversary "Reunion" Tour 2018.
The band are scheduled to hold concerts in Jakarta, Singapore, Manila & Cebu in October 2018.
Ben, Mark, and Christian expressed their excitement on having Paul back on stage with them:
"We're unbelievably excited that Paul will be joining us again and bringing the original line up of A1 together for the very first time in nearly 15 years, as we approach the 20th Anniversary of when we released our 1st single & album Here we Come. There was always an amazing dynamic and energy when the four of us performed together. So what better place to bring that magic back  than to the part of the world that has always embraced us with such incredible love and support, South East Asia, more specifically, the Philippines, Indonesia & Singapore. We absolutely cannot wait to see our friends and fans over there once again, and bring them a show that will remind us of all the great times we had together. It will surely be a show to remember and not to be missed."  
Paul, who left the band in 2002 due to personal reasons, likewise conveyed his thoughts on the reunion tour. He said,
"This time 20 years ago i was just starting out on an amazing journey that would take me to all four corners of the earth.  I was lucky enough to see some amazing places and meet some very kind and wonderful people too.  I can't think of anywhere better to continue this journey once again than to  South East Asia and what better company than my old friends Mark, Ben and Christian .  I have so many fond memories of my time there and feel so privileged to be able to visit once again.  See you all soon."