I'm really excited to be a part of this awesome new show, the songs are fantastic, and rehearsals are under way.
The show has it's premier in the West End on March 1st 2015 at the Theatre Royal, Drury Lane
Book your tickets here
http://www.gigsandtours.com/tour/seasons-of-love
And for more info about the show, check out the website.
http://www.seasons.co.com/website/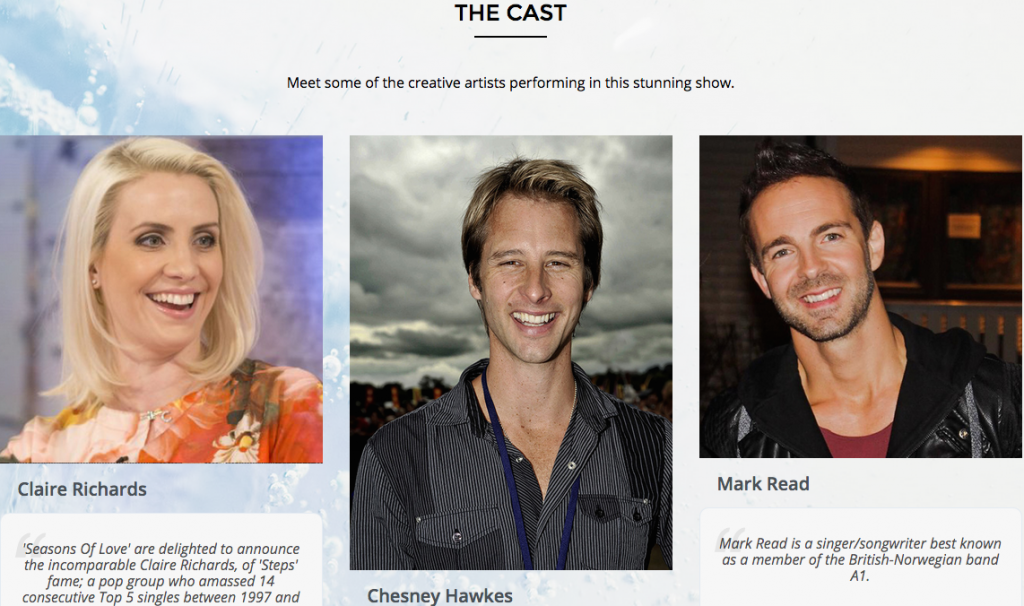 This joyful and lavish new production
poignantly and seamlessly portrays love
throughout the seasons of the year and the stages of life.
With an exhilarating blend of original songs and thrilling choreography
it explores and celebrates the breathless thrill of youthful encounters,
the heartrending sorrow of separation, mature love lost and rekindled,
and the blissful exuberance of a wedding.
Here is a story that will touch your heart and inspire your soul
– whatever your age!